Artificial Intelligence
Smart Cooking Assistant
Our esteemed client, a prominent player in the Artificial Intelligence (AI) industry, envisioned revolutionizing the culinary world through cutting-edge technology. They aimed to develop an innovative solution that would transform the cooking experience for home chefs and cooking enthusiasts alike. To achieve this vision, they partnered with Coretus Technologies, a renowned AI solutions provider known for its expertise in developing groundbreaking AI-driven solutions.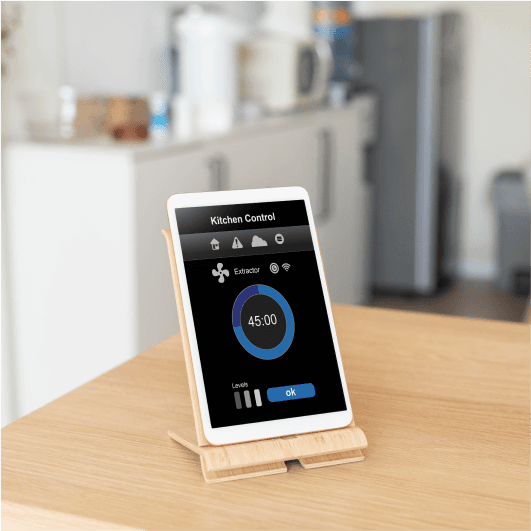 Challenge
The client encountered significant challenges in the culinary domain, including:
Recipe Diversity: The vast variety of recipes and cuisines made it challenging for users to choose dishes that aligned with their dietary preferences and cooking skill levels.
Ingredient Substitutions: Users often faced the need for ingredient substitutions due to dietary restrictions or ingredient unavailability, requiring a dynamic system to handle such variations.
Real-Time Assistance: Users sought real-time guidance and cooking tips during the cooking process to ensure culinary success.
Solution
To overcome these challenges, Coretus Technologies developed Culinary Genius, an AI-Powered Smart Cooking Assistant. The key solutions offered were:
Personalized Recipe Recommendations: Culinary Genius utilized AI algorithms to understand users' preferences, dietary requirements, and cooking abilities to recommend personalized recipes.
Ingredient Substitution Engine: The system integrated an ingredient substitution engine that suggested suitable alternatives based on dietary restrictions and ingredient availability.
Real-Time Cooking Guidance: Culinary Genius provided step-by-step cooking instructions, tips, and timers, guiding users through the entire cooking process.
AI Chef Recommendations: Users could receive expert tips and recommendations from AI chefs, enhancing their culinary skills and creativity.
User Interaction: The assistant offered voice and chat-based interactions, making it user-friendly and accessible.
Result
The implementation of Culinary Genius led to remarkable outcomes:
Enhanced Cooking Experience: Users enjoyed a personalized cooking experience with recipe recommendations, real-time assistance, and ingredient substitutions.
Expanded Culinary Horizons: The AI-powered chef recommendations exposed users to new recipes and culinary techniques, boosting their cooking expertise.
Increased User Engagement: The interactive nature of Culinary Genius fostered higher user engagement and repeat usage of the platform.
User Satisfaction: The smart cooking assistant's capabilities resulted in heightened user satisfaction and positive feedback.
Conclusion
The successful collaboration between Coretus Technologies and the client resulted in the development of Culinary Genius, an AI-Powered Smart Cooking Assistant. This innovative solution revolutionized the culinary industry, empowering cooking enthusiasts with personalized recipes, real-time guidance, and expert chef recommendations. Culinary Genius epitomizes Coretus Technologies' commitment to leveraging AI to enhance daily experiences and transform industries. It stands as a testament to the exciting possibilities AI brings to the culinary world and beyond.