Artificial Intelligence
Targeted Advertising System
Our esteemed client, a leading company in the Artificial Intelligence (AI) industry, envisioned revolutionizing the advertising landscape through cutting-edge technology. They sought to create an innovative solution that would transform how targeted advertising is delivered to consumers. To realize this vision, they partnered with Coretus Technologies, a renowned AI solutions provider, known for its expertise in developing groundbreaking AI-driven solutions.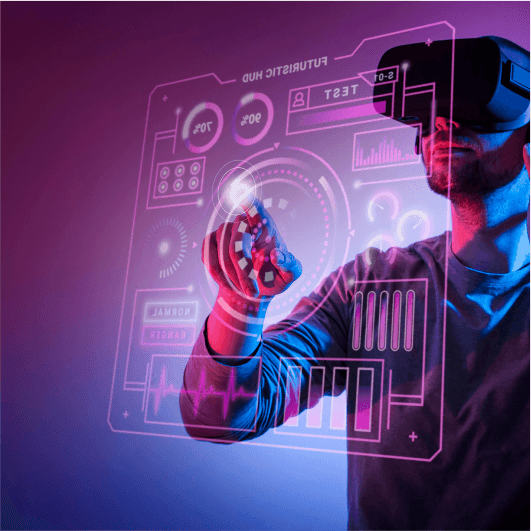 Challenge
In the advertising domain, our client faced significant challenges:
Inefficient Targeting: Traditional advertising methods lacked precision, leading to irrelevant ads being displayed to users, resulting in wasted resources and limited engagement.
Personalization Gap: Generic ad campaigns failed to deliver personalized experiences, leading to reduced user engagement and conversion rates.
Data Complexity: The vast volume and variety of user data made it challenging to derive meaningful insights and target the right audience effectively.
Solution
To overcome these challenges, Coretus Technologies developed PrecisionTarget AI, a sophisticated and robust Targeted Advertising System and API. The key solutions offered were:
AI-Powered Audience Segmentation: PrecisionTarget AI harnesses advanced AI algorithms to segment users based on their preferences, interests, and behaviors, enabling precise ad targeting.
Real-Time Data Analysis: The system utilized real-time data analysis capabilities to process vast amounts of user data, ensuring timely and relevant ad delivery.
Contextual Targeting: PrecisionTarget AI integrated contextual targeting, aligning ads with the user's current online activity, resulting in higher relevance and engagement.
Ad Performance Optimization: The system continuously analyzed ad performance and used machine learning to optimize targeting and ad creatives for maximum impact.
Dynamic Ad Generation: PrecisionTarget AI dynamically generated personalized ad creatives on the fly, catering to each user's specific interests and preferences.
Result
The implementation of PrecisionTarget AI led to remarkable outcomes for our client:
Enhanced Targeting Precision: With AI-driven audience segmentation, PrecisionTarget AI achieved a significant improvement in ad targeting accuracy, reaching the right audience with relevant content.
Personalized Experiences: The adoption of dynamic ad generation and contextual targeting resulted in highly personalized ad experiences, leading to increased user engagement and conversions.
Cost Efficiency: By optimizing ad performance and targeting precision, PrecisionTarget AI minimized ad spend wastage, delivering a higher return on investment.
Competitive Edge: The client gained a competitive advantage in the AI and advertising market by offering unparalleled precision and personalization in targeted advertising.
Conclusion
The successful collaboration between Coretus Technologies and the client culminated in the development of PrecisionTarget AI. This groundbreaking solution revolutionized the advertising industry, elevating targeted advertising to new heights of accuracy and personalization. With AI as its driving force, PrecisionTarget AI empowered our client to thrive in the digital era, delivering exceptional value to advertisers and a seamless, personalized experience to users. The project exemplifies Coretus Technologies' commitment to pushing the boundaries of AI and transforming industries for a better tomorrow.