Internet of Things
Smart Retail Inventory Management using IoT
Our client, a leading player in the Internet of Things (IoT) industry, aimed to revolutionize the retail sector through the implementation of IoT technology. They recognized the immense potential of IoT to enhance inventory management in retail stores, optimizing operations and improving customer experiences. To turn this vision into reality, they partnered with Coretus Technologies, a renowned provider of cutting-edge IoT solutions.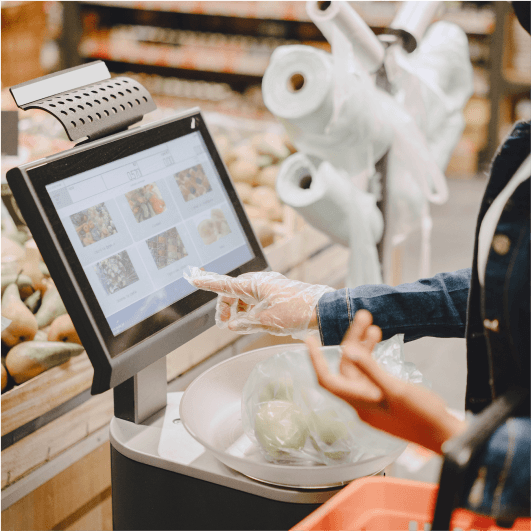 Challenge
IoT-Enabled SmartInventory delivered efficient inventory management, real-time visibility, shrinkage reduction, and operational optimization, enhancing store efficiency and customer service.
In the retail industry, our client faced significant challenges in inventory management:
Manual Inventory Tracking: Traditional inventory management relied on manual counting and recording, leading to inaccuracies and time-consuming processes.
Real-Time Visibility: Lack of real-time visibility into inventory levels made it difficult to promptly restock items and respond to demand fluctuations.
Shrinkage and Loss Prevention: Preventing inventory shrinkage due to theft and misplaced items posed a significant challenge for the client.
Solution
To address these challenges, Coretus Technologies developed IoT-Enabled SmartInventory, a comprehensive and intelligent retail inventory management solution. The key solutions offered were:
Smart RFID Tags: SmartInventory integrated RFID tags with products, enabling real-time tracking of items as they moved throughout the store.
Wireless Sensors: The system deployed wireless sensors to monitor temperature, humidity, and other environmental factors, ensuring product quality and safety.
Automated Inventory Tracking: SmartInventory automated inventory tracking, providing real-time visibility into stock levels and automating reordering processes.
Predictive Analytics: The solution employed predictive analytics to forecast demand patterns and optimize inventory levels, reducing overstocking and stockouts.
Alerts and Notifications: SmartInventory sent alerts and notifications to store personnel for proactive restocking and addressing potential issues promptly.
Result
The implementation of IoT-Enabled SmartInventory yielded significant results for our client:
Efficient Inventory Management: The automated inventory tracking and predictive analytics led to more efficient inventory management, minimizing stockouts and excess inventory.
Real-Time Visibility: With real-time tracking and notifications, store personnel gained better visibility into stock levels, enabling timely restocking and enhanced customer service.
Shrinkage Reduction: The deployment of IoT sensors and RFID tags helped reduce inventory shrinkage and loss through better item tracking and security measures.
Operational Optimization: SmartInventory streamlined retail operations, freeing up personnel time for more value-added tasks and improving overall store efficiency.
Conclusion
The successful collaboration between Coretus Technologies and our client resulted in the development of IoT-Enabled SmartInventory - a game-changing retail inventory management solution. Leveraging the power of IoT, the solution addressed key challenges, optimizing inventory processes, and enhancing retail efficiency. IoT-Enabled SmartInventory exemplifies Coretus Technologies' commitment to harnessing cutting-edge technologies for transformative solutions, driving progress in the IoT industry and reshaping retail inventory management for the better.