Blockchain
Smart Contract Development for Real Estate Transactions
Our esteemed client, a prominent player in the Blockchain industry, aimed to revolutionize the Real Estate sector through the power of decentralized technology. They recognized the potential of Blockchain-based Smart Contracts to transform the way real estate transactions are conducted, offering enhanced security and transparency. To turn this vision into reality, they partnered with Coretus Technologies, a leading provider of innovative Blockchain solutions.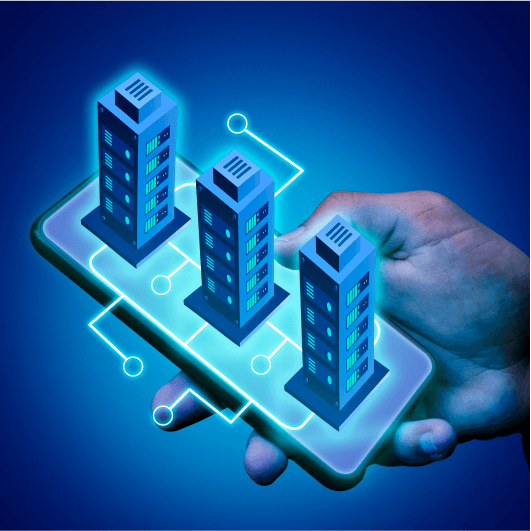 Challenge
In the Real Estate domain, our client faced significant challenges:
Lack of Transparency: Traditional real estate transactions lacked transparency, leading to concerns about fraud and disputes.
Escrow Inefficiencies: The traditional escrow process was time-consuming and cumbersome, causing delays in transaction settlements.
Security and Trust: Ensuring the security and trustworthiness of real estate transactions was a challenge with conventional systems.
Solution
To address these challenges, Coretus Technologies developed SecureRealEstate, a groundbreaking Blockchain Smart Contract Development solution. The key solutions offered were:
Smart Contract Automation: SecureRealEstate automated the entire real estate transaction process using Smart Contracts, ensuring efficiency and accuracy.
Decentralized Escrow: The platform integrated a decentralized escrow mechanism, eliminating the need for intermediaries and reducing settlement delays.
Immutable Records: Transactions recorded on the Blockchain became immutable and tamper-proof, ensuring transparency and reducing fraud risks.
Tokenization of Assets: The solution allowed the tokenization of real estate assets, enabling fractional ownership and increased liquidity.
Digital Identity Verification: SecureRealEstate implemented robust digital identity verification for all parties involved, enhancing security and trust.
Result
The implementation of SecureRealEstate yielded remarkable results for our client:
Enhanced Transparency: The use of Smart Contracts and Blockchain technology increased transparency in real estate transactions, building trust among stakeholders.
Efficiency and Speed: The decentralized escrow mechanism streamlined the transaction settlement process, reducing time and resource consumption.
Improved Security: The tamper-proof nature of Blockchain records and digital identity verification enhanced security and reduced fraud risks.
Fractional Ownership Opportunities: Tokenization of real estate assets provided fractional ownership options, increasing liquidity and access to the real estate market.
Competitive Advantage: Our client gained a competitive edge in the Blockchain and real estate industry by offering a secure and efficient platform for real estate transactions.
Conclusion
The successful collaboration between Coretus Technologies and the client resulted in the development of SecureRealEstate - a cutting-edge Blockchain Smart Contract Development solution for real estate transactions. By harnessing the power of Blockchain technology, our client transformed the real estate industry, making transactions more secure, transparent, and efficient. The project exemplifies Coretus Technologies' commitment to driving innovation in the Blockchain space and delivering exceptional value to clients in diverse industries.