Artificial Intelligence
OCR Solution to Ease Invoice Processing
Our valued client, a prominent player in the Artificial Intelligence (AI) industry, sought to revolutionize the way invoice processing is handled. They recognized the immense potential of AI in streamlining this critical business process to achieve greater efficiency and accuracy. To bring this vision to life, they partnered with Coretus Technologies, a renowned AI solutions provider known for its expertise in developing cutting-edge OCR-based solutions.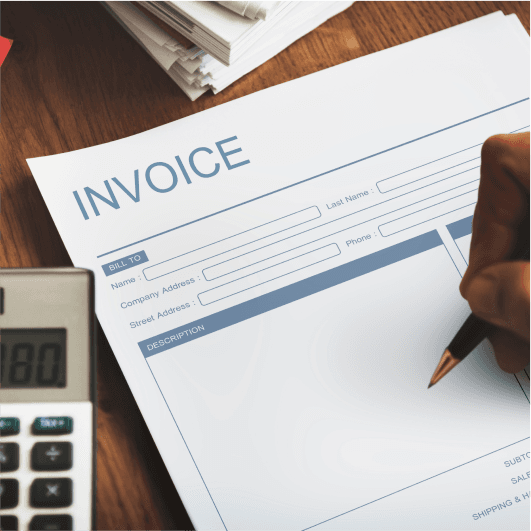 Challenge
The client faced significant challenges in their invoice processing workflow, including:
Manual Data Entry: The existing manual data entry process was time-consuming, error-prone, and demanded extensive resources.
Invoice Variability: Invoices received from vendors and suppliers exhibited diverse formats, layouts, and structures, complicating data extraction.
Processing Delays: The slow and tedious invoice processing impacted business productivity and payment timelines.
Solution
To overcome these challenges, Coretus Technologies developed AI-Powered InvoiceEase, an OCR-based Invoice Processing Solution. The key solutions offered were:
Advanced OCR Technology: InvoiceEase harnessed advanced OCR technology to accurately extract data from diverse invoice formats, reducing the need for manual data entry.
Machine Learning Algorithms: AI-driven machine learning algorithms were integrated to enhance data extraction accuracy and handle variations in invoice layouts.
Data Validation and Verification: The system employed data validation techniques to ensure the accuracy of extracted data, minimizing errors in processing.
Automated Workflow: InvoiceEase automated the invoice processing workflow, enabling quick data extraction and approval routing.
Real-Time Analytics: The solution provided real-time analytics and reporting, allowing businesses to monitor invoice processing performance and identify bottlenecks.
Result
The implementation of AI-Powered InvoiceEase led to remarkable outcomes for the client:
Enhanced Efficiency: By automating data extraction, InvoiceEase significantly reduced manual effort, leading to faster invoice processing and streamlined operations.
Improved Accuracy: The integration of OCR and machine learning algorithms improved data extraction accuracy, reducing errors in invoice processing.
Faster Turnaround Time: InvoiceEase's automated workflow shortened the invoice processing cycle, resulting in timely payments and improved supplier relationships.
Cost Savings: The reduction in manual effort and increased efficiency led to cost savings for the client's business.
Conclusion
The successful collaboration between Coretus Technologies and the client resulted in the development of AI-Powered InvoiceEase - a game-changing solution simplifying invoice processing through OCR. This cutting-edge technology empowered the client's business to overcome challenges in their invoice processing workflow, driving efficiency, accuracy, and cost savings. The project exemplifies Coretus Technologies' commitment to leveraging AI to transform industries and deliver exceptional solutions to its clients.