Artificial Intelligence
OCR Insurance Claims Processing Software
Our client, a prominent player in the Artificial Intelligence (AI) industry, sought to revolutionize the insurance sector with cutting-edge technology. They aimed to streamline and expedite insurance claims processing through the application of AI-driven solutions. To achieve this vision, they partnered with Coretus Technologies, a renowned AI solutions provider known for its expertise in developing groundbreaking AI-powered software.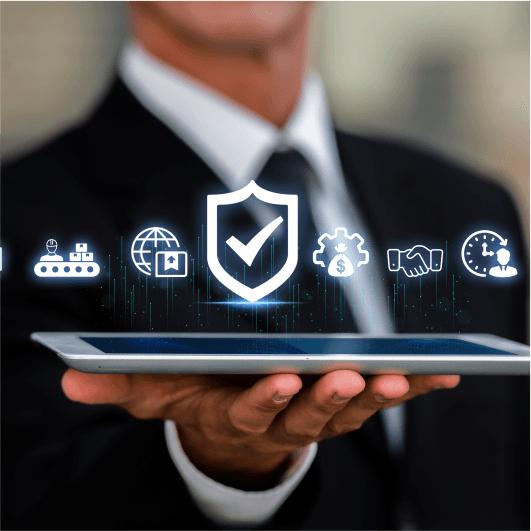 Challenge
The client encountered significant challenges in their insurance claims processing workflow, including:
Manual Data Entry: Existing manual data entry processes were time-consuming and prone to errors, leading to delays and customer dissatisfaction.
Data Extraction Complexity: Diverse document formats and layouts in insurance claims made it challenging to extract essential information accurately.
Slow Turnaround Time: Lengthy claims processing times affected customer experience and operational efficiency.
Solution
To address these challenges, Coretus Technologies developed ClaimsPro, an AI-Driven Insurance Claims Processing Software. The key solutions provided were:
OCR Technology Integration: ClaimsPro incorporated advanced Optical Character Recognition (OCR) technology to extract data from scanned or digital insurance claim documents.
Machine Learning Algorithms: Advanced machine learning algorithms were employed to train the system to recognize and interpret diverse document formats accurately.
Data Validation and Verification: The system utilized data validation techniques to ensure the accuracy of extracted data, minimizing errors during processing.
Automated Workflow: ClaimsPro automated the claims processing workflow, reducing the need for manual intervention and significantly speeding up the process.
Real-Time Analytics: The software offered real-time analytics and reporting capabilities, allowing the client to monitor claims processing performance and identify bottlenecks.
Result
The implementation of ClaimsPro yielded remarkable results for the client:
Increased Efficiency: The automation and OCR capabilities of ClaimsPro significantly reduced claims processing time, improving overall efficiency.
Enhanced Accuracy: Machine learning algorithms and data validation techniques improved data extraction accuracy, reducing errors.
Faster Turnaround Time: ClaimsPro's streamlined workflow led to a remarkable reduction in claims processing time, enhancing customer satisfaction.
Cost Savings: Automation and accuracy minimized the need for manual labor, resulting in cost savings.
Conclusion
The successful partnership between Coretus Technologies and the client resulted in the development of ClaimsPro - an AI-Driven Insurance Claims Processing Software. This innovative solution transformed the insurance claims processing landscape, driving efficiency, accuracy, and customer satisfaction. The project exemplifies Coretus Technologies' commitment to leveraging AI to create impactful solutions and deliver exceptional value to its clients.