Artificial Intelligence
Enhance Text Analysis for Remote Education Platform
Our client, a prominent player in the Artificial Intelligence (AI) industry, recognized the transformative potential of AI in the education sector. In the rapidly evolving landscape of remote education, they aimed to leverage NLP (Natural Language Processing) to enhance text analysis and improve the overall learning experience for students. To achieve this goal, they partnered with Coretus Technologies, a leading AI solutions provider renowned for its expertise in developing innovative NLP-based solutions.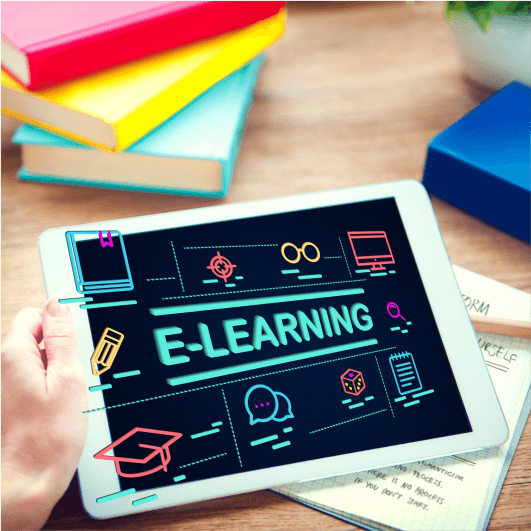 Challenge
The client encountered significant challenges in the remote education domain, including:
Text Analysis Complexity: The vast amount of educational content generated by remote platforms made it challenging to extract meaningful insights and feedback.
Inadequate Personalization: The lack of personalized feedback and analysis hindered student engagement and academic progress.
Language Understanding: The variety of languages and diverse student interactions posed challenges in accurately understanding and processing text.
Solution
To address these challenges, Coretus Technologies developed EduSense, a cutting-edge AI-Driven NLP platform for remote education. The key solutions offered were:
Advanced NLP Algorithms: EduSense employed state-of-the-art NLP algorithms to analyze and understand vast volumes of educational text data with high accuracy.
Personalized Feedback Generation: The platform integrated personalized feedback generation, providing individualized insights to students for improved learning outcomes.
Multilingual Support: EduSense included robust multilingual capabilities, enabling efficient text analysis across diverse languages.
Automated Grading and Assessment: The system automated the grading and assessment process, easing the burden on educators and providing prompt feedback to students.
Insightful Analytics: EduSense provided educators with insightful analytics and visualizations, facilitating data-driven decision-making and performance tracking.
Result
The implementation of EduSense brought about transformative results for our client:
Enhanced Learning Experience: EduSense's personalized feedback and analysis significantly improved student engagement and academic performance.
Streamlined Grading: The automated grading and assessment reduced the manual workload for educators, allowing them to focus on enhancing teaching strategies.
Multilingual Efficiency: EduSense's multilingual capabilities facilitated effective text analysis, accommodating diverse student interactions.
Data-Driven Insights: The platform's insightful analytics empowered educators to gain deeper insights into student performance and tailor teaching approaches accordingly.
Conclusion
The successful collaboration between Coretus Technologies and our client resulted in the development of EduSense - a transformative AI-Driven NLP platform for remote education. With its advanced NLP algorithms and personalized feedback, EduSense revolutionized the way educational content is analyzed and provided individualized support to students. The project showcases Coretus Technologies' commitment to advancing the field of NLP and empowering the education industry with AI-driven solutions.