Artificial Intelligence
Movie Recommendation Engine for Smart TV App
Our esteemed client, a key player in the Artificial Intelligence (AI) industry, envisioned transforming the entertainment experience for Smart TV users. They sought to enhance user engagement and satisfaction by creating an innovative "Movie Recommendation Engine" for their Smart TV app. To bring this vision to life, they partnered with Coretus Technologies, a leading AI solutions provider known for its expertise in developing cutting-edge AI-driven solutions.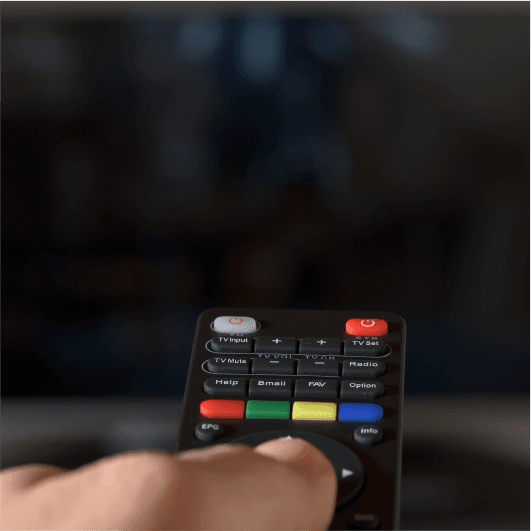 Challenge
The client encountered several challenges in the entertainment domain, including:
Lack of Personalization: The existing Smart TV app offered limited personalized content recommendations, leading to a generic user experience.
Content Overload: The vast library of movies made it difficult for users to discover relevant content, resulting in decision paralysis.
User Engagement: Low user engagement and retention were a concern due to the inability to cater to individual preferences effectively.
Solution
To overcome these challenges, Coretus Technologies developed MovieVibes, a state-of-the-art AI-Powered Movie Recommendation Engine. The key solutions offered were:
AI-Driven User Profiling: MovieVibes employed advanced AI algorithms to create personalized user profiles based on viewing history and preferences.
Content Analysis and Tagging: The system analyzed movie attributes and tagged them to understand user preferences better.
Collaborative Filtering: MovieVibes used collaborative filtering techniques to recommend movies based on similar users' preferences.
Real-Time Updates: The engine provided real-time content recommendations, continuously adapting to users' evolving tastes.
User Feedback Loop: MovieVibes integrated a user feedback loop to gather explicit user preferences and improve recommendations.
Result
The implementation of MovieVibes led to remarkable outcomes for our client:
Enhanced User Experience: With personalized movie recommendations, MovieVibes significantly improved user engagement and satisfaction.
Increased Viewer Retention: Users found relevant content effortlessly, leading to higher retention and reduced churn rate.
Time-Saving: The efficient recommendation engine streamlined the content discovery process, saving users valuable time.
Data-Driven Insights: MovieVibes generated valuable insights into user preferences and viewing habits, enabling data-driven content decisions.
Conclusion
The successful collaboration between Coretus Technologies and the client resulted in the development of MovieVibes, an AI-Powered Movie Recommendation Engine that transformed the Smart TV app's entertainment experience. With personalized content recommendations, MovieVibes empowered users to discover their favorite movies effortlessly. This cutting-edge solution exemplifies Coretus Technologies' commitment to leveraging AI to revolutionize industries and create exceptional user experiences. The MovieVibes project significantly elevated our client's standing in the AI industry, cementing their position as innovators in the realm of entertainment.