Internet of Things
IoT-Enabled Smart Parking System
IoT-Enabled Smart Parking System Our client, a prominent player in the Internet of Things (IoT) industry, envisioned leveraging IoT technology to address the challenges of urban parking. They aimed to create an innovative solution that would transform traditional parking systems into smart and efficient ones. To realize this vision, they partnered with Coretus Technologies, a leading provider of cutting-edge IoT solutions.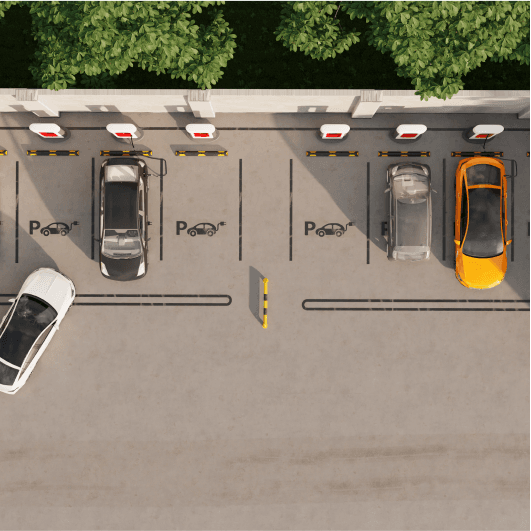 Challenge
In the urban parking domain, our client faced significant challenges:
Parking Space Availability: Finding available parking spaces in busy urban areas was a time-consuming and frustrating experience for drivers.
Traffic Congestion: Circling around for parking led to traffic congestion and increased carbon emissions, impacting urban mobility.
Data Management: Handling large volumes of data from multiple sensors in real-time required efficient data management and analysis.
Solution
To address these challenges, Coretus Technologies developed ParkSense IoT, an IoT-Enabled Smart Parking System. The key solutions offered were:
Smart Parking Sensors: IoT-enabled parking sensors were deployed to detect the availability of parking spaces in real-time.
Real-Time Data Transmission: The system enabled real-time data transmission from parking sensors to a centralized platform for efficient data processing.
Mobile App Integration: ParkSense IoT is integrated with a user-friendly mobile app, enabling drivers to find and reserve parking spaces effortlessly.
Navigation Integration: The system is integrated with navigation apps to provide real-time parking availability information to drivers en route.
Data Analytics and Insights: ParkSense IoT employed data analytics to derive valuable insights on parking usage patterns and optimize parking space allocation.
Result
The implementation of ParkSense IoT led to remarkable outcomes:
Enhanced Parking Experience: Drivers could easily find and reserve parking spaces, reducing parking search time and frustration.
Traffic Decongestion: Improved parking availability and efficiency led to reduced traffic congestion and lower carbon emissions.
Optimized Parking Space Allocation: Data analytics allowed the client to optimize parking space allocation based on usage patterns, maximizing parking capacity.
User Satisfaction: The user-friendly mobile app and real-time information garnered positive feedback from drivers, increasing user satisfaction.
Conclusion
The successful collaboration between Coretus Technologies and our client resulted in the development of ParkSense IoT - an innovative Smart Parking System. Leveraging the power of IoT, the solution addressed key challenges in urban parking, enhancing the parking experience for drivers and reducing traffic congestion. ParkSense IoT exemplifies Coretus Technologies' commitment to leveraging cutting-edge technologies to create smarter and more efficient urban environments.