Artificial Intelligence
Deep Learning for Face Anti-Spoofing
Our esteemed client, a prominent player in the Artificial Intelligence (AI) industry, recognized the critical need for enhancing facial recognition systems' security. To combat the rising threat of face spoofing attacks, they sought to develop an innovative solution utilizing Deep Learning techniques. To achieve this goal, they partnered with Coretus Technologies, a leading AI solutions provider renowned for its expertise in developing cutting-edge AI-driven solutions.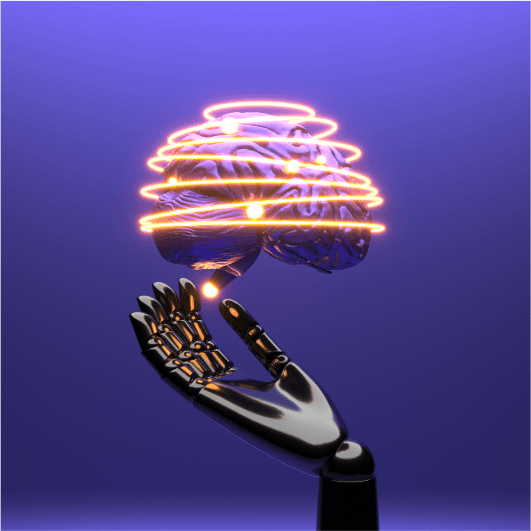 Challenge
The client encountered significant challenges in the face anti-spoofing domain, including:
Sophisticated Spoofing Attacks: Traditional facial recognition systems were susceptible to sophisticated spoofing attacks, leading to unauthorized access and security breaches.
Limited Robustness: Existing anti-spoofing measures lacked the robustness required to accurately distinguish between genuine and fake faces, leading to false positives or negatives.
Adversarial Attacks: Face spoofing techniques continuously evolved, necessitating a solution capable of withstanding adversarial attacks and maintaining high accuracy.
Solution
To address these challenges, Coretus Technologies developed AI-Powered FaceGuard, a state-of-the-art Deep Learning system designed to counter face spoofing attacks. The key solutions offered were:
Deep Neural Networks: FaceGuard utilized Deep Neural Networks to extract intricate facial features and patterns, enhancing the system's ability to differentiate between real and fake faces.
Liveness Detection: The system incorporated advanced liveness detection algorithms to verify the presence of vital signs, preventing the use of static images or videos for spoofing.
Adversarial Robustness: FaceGuard integrated adversarial robustness measures to defend against evolving spoofing techniques and maintain high accuracy.
Continuous Learning: The system employed continuous learning capabilities, updating its knowledge base to adapt to new face spoofing methods and bolstering its anti-spoofing accuracy.
Real-Time Processing: FaceGuard offered real-time processing, ensuring swift and reliable face anti-spoofing verification for seamless user experiences.
Result
The implementation of AI-Powered FaceGuard yielded remarkable outcomes for our client:
Enhanced Security: FaceGuard bolstered facial recognition systems' security, thwarting sophisticated spoofing attacks and safeguarding sensitive data.
Accurate Spoofing Detection: The integration of Deep Learning and liveness detection techniques significantly improved the system's ability to differentiate between real faces and fake ones, minimizing false positives and negatives.
Adaptive Defense: FaceGuard's adversarial robustness and continuous learning capabilities enabled it to adapt to emerging spoofing methods, ensuring persistent protection against evolving threats.
Customer Trust: The successful deployment of FaceGuard enhanced customer trust and confidence in the client's AI-based authentication and security offerings.
Conclusion
The successful collaboration between Coretus Technologies and the client led to the development of AI-Powered FaceGuard, a cutting-edge solution advancing face anti-spoofing. FaceGuard's deep learning capabilities, liveness detection, and adversarial robustness revolutionized facial recognition systems' security. This project exemplifies Coretus Technologies' commitment to leveraging AI to combat evolving threats and deliver exceptional value to clients in the AI industry, fortifying their AI-based applications against potential breaches and ensuring secure user experiences.