Artificial Intelligence
Data Scraping Solution for Enhanced Data management
Our client, a prominent player in the Artificial Intelligence (AI) industry, recognized the value of data as a critical asset in driving innovation and gaining a competitive edge. However, managing and accessing large volumes of diverse data posed a significant challenge. To harness the power of data effectively, they partnered with Coretus Technologies, a leading AI solutions provider known for developing cutting-edge technologies.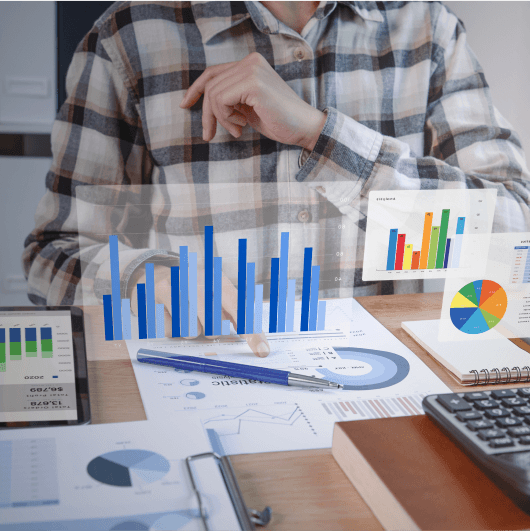 Challenge
The client faced several challenges in data management, including:
Data Scarcity: Accessing comprehensive and relevant data across various sources was challenging, hampering the quality of AI models and insights.
Data Quality Assurance: Ensuring data accuracy and integrity was difficult, as data from disparate sources often varied in structure and consistency.
Timely Data Updates: Manually updating data was time-consuming and prone to errors, affecting decision-making and AI model performance.
Solution
To address these challenges, Coretus Technologies developed DataHarvest, an AI-Powered Data Management Solution. The key solutions offered were:
Automated Data Scraping: DataHarvest employed advanced web scraping algorithms to automatically collect and organize data from diverse sources.
Data Cleansing and Validation: The system implemented data cleansing techniques to ensure data quality and performed validation to identify and rectify inconsistencies.
Real-Time Updates: DataHarvest provided real-time data updates, ensuring that the AI models and insights were based on the most current information.
Data Integration: The solution facilitated the seamless integration of data from various sources, enabling comprehensive analysis and decision-making.
AI-Driven Insights: DataHarvest leveraged AI algorithms to generate valuable insights from the gathered data, aiding the client in making informed decisions.
Result
The implementation of DataHarvest resulted in substantial benefits for our client:
Enhanced Data Accessibility: DataHarvest's automated scraping allowed easy access to a wide range of relevant data, enriching AI models and insights.
Data Quality Improvement: The data cleansing and validation processes improved data accuracy, enhancing the reliability of AI-driven insights.
Time and Cost Savings: The automated data updates and integration reduced manual efforts, saving time and resources.
Data-Driven Decision-Making: With AI-driven insights, the client gained valuable information to make data-backed decisions, optimizing their AI initiatives.
Conclusion
The collaboration between Coretus Technologies and our client led to the development of DataHarvest - an innovative AI-Powered Data Management Solution. DataHarvest empowered our client to overcome data challenges, enabling them to harness the full potential of their AI initiatives. With enhanced data accessibility, quality, and real-time updates, the client achieved data-driven decision-making excellence, propelling their AI efforts and staying ahead in the dynamic world of AI. The project exemplifies Coretus Technologies' commitment to developing cutting-edge AI solutions that drive industry growth and success.