Blockchain
Blockchain-Based Supply Chain Management System
Our esteemed client, a prominent player in the Blockchain industry, recognized the transformative potential of blockchain technology in revolutionizing supply chain management. To leverage the benefits of blockchain for enhancing transparency, traceability, and security in supply chains, they partnered with Coretus Technologies, a leading provider of innovative blockchain solutions.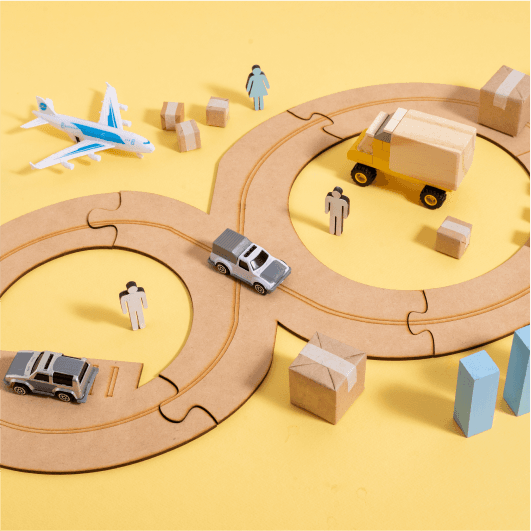 Challenge
The client faced several challenges in their supply chain management processes:
Transparency: Lack of transparency in the supply chain made it difficult to track products' origin and movements accurately.
Data Silos: Supply chain data was often fragmented across various stakeholders, leading to inefficiencies and information gaps.
Counterfeiting: Counterfeit products infiltrated the supply chain, causing revenue loss and eroding brand reputation.
Solution
To address these challenges, Coretus Technologies developed SecureChain, a Blockchain-Based Supply Chain Management System. The key solutions offered were:
Immutable Ledger: SecureChain utilized blockchain's distributed ledger technology to create an immutable record of all supply chain transactions and activities.
Decentralization: The system adopted a decentralized approach, eliminating single points of failure and ensuring data integrity across the supply chain network.
Smart Contracts: Smart contracts were employed to automate supply chain processes, enabling real-time tracking and triggering automated actions upon predefined conditions.
Product Traceability: With blockchain's transparency, SecureChain enabled end-to-end product traceability, allowing stakeholders and consumers to verify product authenticity.
Data Integration: SecureChain seamlessly integrated data from various supply chain stakeholders, breaking down data silos and enhancing information flow.
Result
The implementation of SecureChain resulted in significant benefits for our client:
Enhanced Transparency: Blockchain's transparency improved visibility into the supply chain, ensuring real-time tracking of products' movement and origin.
Reduced Counterfeiting: SecureChain's product traceability capabilities helped identify and eliminate counterfeit products, safeguarding the brand's reputation and revenue.
Efficient Processes: Smart contracts automated supply chain processes, reducing manual intervention, streamlining operations, and minimizing delays.
Improved Trust: With blockchain's immutable and decentralized nature, SecureChain enhanced trust among supply chain stakeholders, fostering stronger collaborations.
Conclusion
The successful collaboration between Coretus Technologies and the client culminated in the development of SecureChain, a game-changing Blockchain-Based Supply Chain Management System. The implementation of this innovative solution empowered our client to overcome supply chain challenges, improving transparency, traceability, and security. SecureChain exemplifies Coretus Technologies' commitment to leveraging blockchain technology for creating impactful solutions and driving transformation in industries.