Artificial Intelligence
AI Freight Rate Prediction Solution for a Transportation Company
Our esteemed client, a prominent player in the Artificial Intelligence (AI) industry, partnered with Coretus Technologies to revolutionize the transportation sector. They aimed to develop an innovative solution that could predict freight rates accurately, empowering their transportation company with data-driven insights. Leveraging AI's transformative capabilities, they sought to optimize their operations and gain a competitive edge in the logistics market.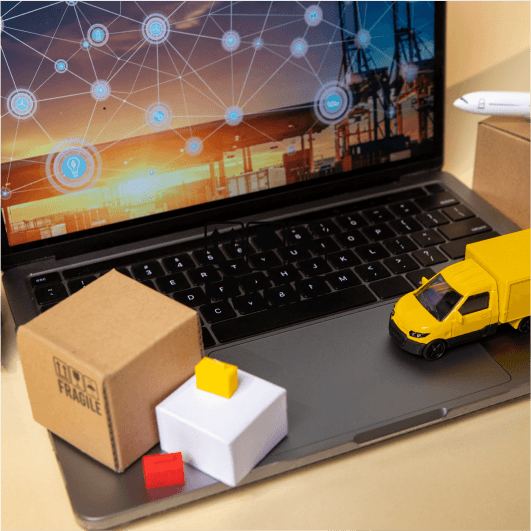 Challenge
The client encountered several challenges in the transportation domain, including:
Rate Uncertainty: Traditional methods offered limited accuracy in freight rate predictions, leading to pricing uncertainties and potential financial losses.
Complex Variables: The freight industry involved numerous interconnected variables, making it challenging to predict rates accurately using conventional approaches.
Data Analysis Bottlenecks: The vast amount of historical and real-time data required efficient analysis and processing to derive meaningful insights for rate prediction.
Solution
To address these challenges, Coretus Technologies developed FreightForesight, an AI-Driven Freight Rate Prediction Solution. The key solutions offered were:
Machine Learning Algorithms: FreightForesight harnessed advanced machine learning algorithms to analyze historical and real-time data, enabling precise rate predictions.
Data Integration and Cleansing: The system integrated diverse data sources and performed data cleansing to ensure high data quality and accuracy.
Dynamic Modeling: FreightForesight employed dynamic modeling techniques to adapt to changing market conditions and variables, improving rate prediction accuracy.
Predictive Analytics: The solution utilized predictive analytics to forecast future freight rates, enabling the transportation company to make informed business decisions.
Real-Time Insights: FreightForesight offered real-time insights and reporting, providing the client with up-to-date market intelligence for strategic planning.
Result
The implementation of FreightForesight delivered significant benefits to the client:
Accurate Rate Predictions: With AI-driven algorithms and dynamic modeling, FreightForesight achieved high accuracy in freight rate predictions, reducing pricing uncertainties.
Data-Driven Decision-Making: The solution empowered the transportation company to make data-driven decisions, optimizing their operations and pricing strategies.
Competitive Advantage: FreightForesight provided the client with a competitive edge in the logistics market by offering precise and real-time rate predictions.
Cost Optimization: With accurate predictions, the transportation company optimized freight pricing, leading to increased profitability and cost efficiencies.
Conclusion
The successful collaboration between Coretus Technologies and the client resulted in the development of FreightForesight - an AI-Driven Freight Rate Prediction Solution. This transformative project revolutionized the transportation industry by empowering the client with accurate and data-driven rate predictions. Through the power of AI, FreightForesight enabled the transportation company to gain a competitive advantage, make informed business decisions, and achieve cost optimization. The project exemplifies Coretus Technologies' commitment to leveraging AI for meaningful industry transformations and delivering exceptional value to its clients.