Artificial Intelligence
AI App Development for a Retail Company
Our esteemed client, a prominent player in the Artificial Intelligence (AI) industry, sought to disrupt the retail sector through cutting-edge technology. They envisioned a comprehensive AI-driven web application that could transform the retail company's online presence and drive significant business growth. To achieve this ambitious goal, they partnered with Coretus Technologies, a renowned AI solutions provider known for its expertise in developing innovative AI-driven solutions.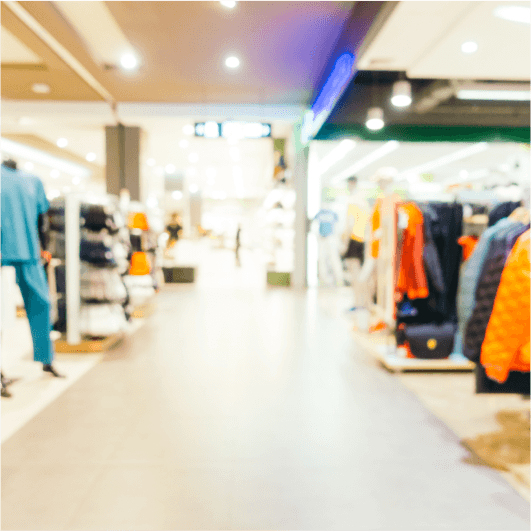 Challenge
The client encountered notable challenges in the retail industry, including:
Limited Customer Engagement: The existing web application lacked the personalization needed to engage and retain customers effectively.
Inefficient Product Recommendations: Manual product recommendations did not optimize cross-selling and upselling opportunities, hindering revenue growth.
Data Integration Complexity: The vast amount of data from various sources made it challenging to derive actionable insights to enhance the user experience.
Solution
To address these challenges, Coretus Technologies undertook the Full-Cycle AI Web Application Development project - E-RetailAdvantage. The key solutions offered were:
AI-Powered Personalization: E-RetailAdvantage integrated AI algorithms to deliver personalized user experiences, driving engagement and customer loyalty.
Smart Product Recommendations: AI-driven product recommendation engine analyzed user behavior to deliver relevant suggestions, maximizing sales opportunities.
Unified Data Management: E-RetailAdvantage streamlined data integration, creating a unified data repository for insightful analytics and better decision-making.
Efficient Inventory Management: The web application employed AI for demand forecasting, optimizing inventory levels, and reducing stockouts.
Enhanced User Interface: E-RetailAdvantage offered an intuitive and user-friendly interface for seamless browsing and navigation.
Result
The implementation of E-RetailAdvantage yielded impressive results for our client:
Heightened Customer Engagement: With AI-driven personalization, the web application delivered tailored experiences, increasing customer engagement and loyalty.
Increased Revenue: Smart product recommendations significantly boosted cross-selling and upselling opportunities, driving substantial revenue growth.
Data-Driven Insights: Unified data management empowered the client to derive valuable insights, leading to better decision-making and business strategies.
Optimized Inventory: AI-based demand forecasting improved inventory management, reducing stockouts, and minimizing carrying costs.
Conclusion
The successful collaboration between Coretus Technologies and the client resulted in the development of E-RetailAdvantage - an AI-Powered Full-Cycle Web Application that revolutionized the retail company's online presence. With advanced AI capabilities, the application delivered personalized experiences, optimized product recommendations, and streamlined data management. The project exemplifies Coretus Technologies' commitment to leveraging AI to transform industries and deliver exceptional value to its clients.